F.A.C.E. seminars are led by a former credit card and current banking professional in collaboration with a
leading education consultant and higher education professor.
Christopher Palermo, Executive Director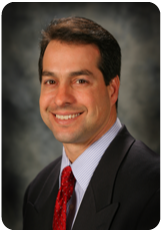 Christopher Palermo is the Founder and Executive Director of the Foundation of Adolescent Credit Education (F.A.C.E.), a non-profit, financial education resource for adolescents, teachers and schools offering on-site school seminars that present the basics of credit education, the repercussions of today's credit solicitation tactics and a realistic roadmap to debt management and fiscal responsibility.
As Executive Director, Mr. Palermo is responsible for the development and management of the F.A.C.E. workshop program, corporate partnerships, donor programs and strategic partnerships with local schools and teachers. With more than 18 years experience in the finance industry, he serves as the foundation's top financial consultant.
Mr. Palermo began his career as senior credit analyst for MBNA America where he was responsible for direct marketing efforts throughout the Philadelphia region, including college campuses. Following his tenure as a credit card marketer, he entered the mortgage industry as a top performing senior loan officer for Patriot Lending Services. Since 1999, he has served as a branch manager for Sunset Mortgage Company, Eagle Nationwide Mortgage Company and currently is the Senior Vicee President of Universal Credit Services, providing services to the banking and mortgage industry. As Senior Vice President of Universal Credit Services, Mr. Palermo develops and implements several synergy policies and procedures for several banks and mortgage companies while providing strategic planning and forecasting consulting services to the banking and mortgage industry.
Mr. Palermo holds a bachelor of science in Finance from Pennsylvania State University and an advanced degree from the Mortgage Bankers Association of Philadelphia. He has served as guest lecturer at Widener University Law School on the changes in the mortgage industry. He lives with his family in Media, Pa.